MCEPC - FEBRUARY 2023 - Dinner Meeting
Date:
Thursday, February 16, 2023
Location:
Stuart Corinthian Yacht Club
Speaker:
Ann Decker, Retired IRSC Foundation Executive Director - Charitable Giving Strategies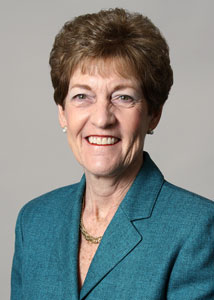 Ann Decker, Retired IRSC Foundation Executive Director - Charitable Giving Strategies
Charitable Sponsor - Council on Aging of Martin County at the Kane Center, with Karen Ripper, President & CEO
Ann Decker was born in Chicago, Illinois. Because Ann hated cold weather so much, as soon as Ann reached the legal age of 18, she moved to Florida on her own.
Ann worked for three different U.S. Congressmen from Florida. While each of the Members of Congress wanted Ann to come to their Washington, D.C. offices to work, Ann's dislike of any weather below 65 degrees made Ann committed to staying in Florida.
Ann served as the District Manager and the eyes and ears of Congressmen L. A. "Skip" Bafalis; the late Tom Lewis; and Mark Foley.
In 2007 Ann was asked by Dr. Ed Massey, President of Indian River State College (IRSC) to serve as the Executive Director of the IRSC Foundation. Ann held that position until her retirement on December 31, 2021.
During Ann's time at the IRSC Foundation, the Foundation's assets grew from $35 million to $185 million. The IRSC Foundation was blessed in December of 2020 with a one-time unsolicited gift from McKenzie Scott in the amount of $45 million. McKenzie Scott is the former wife of Jeff Bezos, founder of Amazon.
Ann earned her AA Degree from Indian River Community College; her BA in Business from Barry University; and holds a Master's Degree in Public Administration from Nova Southeastern University.
Ann and her husband Keith Lyons reside in Jensen Beach, FL. Ann and Keith are passionate about traveling, finding great restaurants and discovering wonderful red wines.