MCEPC- September 2023 Dinner Meeting
Date:
Thursday, September 21, 2023
Location:
Stuart Corinthian Yacht Club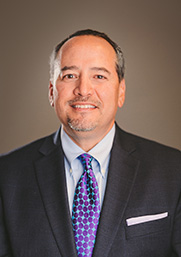 Charitable Sponsor - United Way of Martin County
Lester B. Law focuses on estate and trust planning, business succession planning, estate and trust administration, beneficiary and fiduciary administration and income tax matters. Lester spent the early part of his career practicing law as a trusts and estates attorney. He then switched to an advisory role working predominately with ultra-high net worth clients in two national trust companies. He has worked with many entrepreneurs and their families advising them on business succession planning, including dealing not only with the transactional and tax matters, but also with family dynamics and other related issues. With that experience, combined with his background as a certified public accountant, he brings his unique experience in understanding both the income tax, transfer tax and the family dynamic side of planning.
Lester is a Fellow of the American College of Trusts and Estates Counsel (ACTEC), and serves on the Fiduciary Income Tax and Transfer Tax Study committees. He is also an active member of the American Bar Association's Real Property Trusts and Estate (ABA RPTE) Section, serving as co-chair of the ABA RPTE's Income and Transfer Tax Planning Group, as well as being a member of other committees. An active member of and board certified in Wills Trusts and Estates law by the Florida Bar, Lester has held many leadership roles at the Florida Bar's Real Property Probate and Trust Law Section, including chairing committees, being an editor of the Tax Notes for the Florida Bar Journal and recently co-chairing a subcommittee exploring the utility of Community Property Trusts in Florida.
Lester is a nationally recognized speaker and author. Recent presentations and venues include, University of Miami Heckerling Institute on Estate Planning, the Notre Dame Tax & Estate Planning Institute, Southern Federal Tax Institute, the Montana Tax Institute, ABA-RPTE meetings, Washington School of Law – Annual Estate Planning Council, Portland Estate Planning Council, Ave Maria School of Law Estate Planning Symposia, and Florida Attorney / Trust Officer Liaison Conference.